Passing of Fred Simpich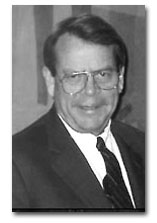 We mourn the passing of our colleague, Fred Simpich, who passed away on January 5, 2014, following a battle with cancer. After graduating from Stanford University and Stanford Law School, where he was an Editor of the Stanford Law Review, Fred came to Washington, DC to establish his law practice. Early in his career, he took time away from his private practice to serve as Special Assistant to the U.S. Secretary of Commerce and later as General Counsel of the U.S. Department of Commerce. He joined Cameron LLP (formerly Cameron & Hornbostel LLP) in 1994 as partner, and worked at Cameron until his recent retirement.
Fred maintained a diverse practice, encompassing corporate, real estate and insurance/reinsurance law. Among Fred's many accomplishments, he helped found, and served as both Counsel to and the first President of, the NLC Mutual Insurance Company, a member-owned captive reinsurance company affiliated with the National League of Cities.
Fred truly was a lawyer in the very best sense. He exemplified all that is good and noble about the profession. It was a privilege to work with Fred and to call him a colleague, partner and friend. We will miss him dearly.