Cameron LLP Named a "2014 U.S. Top Ranked Law Firm" by Martindale-Hubbell®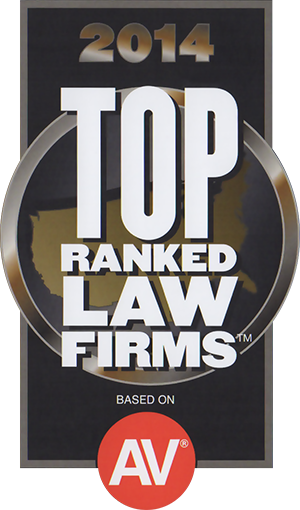 On September 30, 2013, LexisNexis® Martindale-Hubbell®, the leading directory of U.S. law firms since its founding in 1868, named Cameron LLP as one of its "Top Ranked Law Firms" for the upcoming year 2014. Cameron LLP earned this designation by virtue of the fact that more than 45% of its U.S.-based attorneys have received the prestigious "AV Preeminent" rating from their legal profession peers, as compiled by Martindale-Hubbell. "AV Preeminent" is the highest ranking available in the peer review ratings system.
According to Martindale-Hubbell, the Peer Review Ratings "are an objective indicator of a lawyer's high ethical standards and professional ability, generated from evaluations of lawyers by other members of the bar and the judiciary in the United States and Canada. . . . AV Preeminent® is a significant rating accomplishment – a testament to the fact that a lawyer's peers rank him or her at the highest level of professional excellence. . . . Having a significant percentage of attorneys with this peer review rating is a reflection of [a law] firm's expertise, experience, integrity and overall professional excellence." Less than 5% of U.S. law firms receive the Top Ranked Law Firm designation. These Law Firms will be profiled in forthcoming editions of Fortune, The American Lawyer, Corporate Counsel, and other prominent publications.
The partners of Cameron LLP express gratitude to our peers for expressing their confidence in our law firm and its attorneys.
Founded in 1972, Cameron LLP is an innovative and forward-looking law firm headquartered in Washington, D.C. The firm provides legal services to U.S. and international clients in a broad range of practice specialties. For more information about Cameron LLP please see our website at www.cameronllp.com.