Cameron Expands International Practice; Welcomes Timo Karttunen as Of Counsel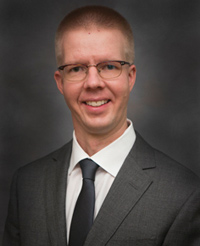 Cameron LLP is pleased to announce that Timo Karttunen has joined the firm as Of Counsel based in the Firm's New York office.
Mr. Karttunen brings to the firm experience in advising Finnish, Scandinavian and Russian business clients in the United States. His practice will continue to focus on such services.
Mr. Karttunen has extensive experience in corporate transactions, general corporate counseling, intellectual property rights and technology transactions, including experience in cross-border M&A and venture capital transactions. In addition to having worked at leading Finnish, Swedish and U.S. law firms, Mr. Karttunen has served as in-house counsel at GE Healthcare.
"We are thrilled to announce the addition of Timo Karttunen, with his transactional and intellectual property experience, to the Cameron LLP team," noted Tom Skilton, Managing Partner. "Cameron LLP has a long history of representing Northern and Eastern European clients, and we are very pleased to add to this experience and expertise with Timo's arrival."
For details on Timo Karttunen's experience and further information on services offered by Cameron LLP, visit www.CameronLLP.com, or contact Stephen L. Humphrey, Chair, Executive Committee, and Head of Litigation and Intellectual Property Practice, at 202-293-3529, Mr. Skilton at 202-293-3543 or Mr. Karttunen at 347-324-9899.